Spotless – Organise files like magic 1.1.2
Last Updated on September 13, 2019 by admin
Spotless – Organise files like magic 1.1.2
Keep your mac Spotless
http://www.lightpillar.com/spotless.html
What is Spotless?
Spotless allows you to tidy any files on your Mac in a snap, using drag & drop or by scheduling Spotless to tidy specific folders. Whichever method you choose its incredibly simple and easy.
How does Spotless work?
When you drag one or more files from any app the Spotless Drop Target will appear.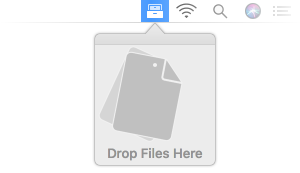 To tidy the files simply drop them on the Drop Target and Spotless will tidy them to where they belong. The first time you drop files of a new file extension, Spotless asks where you keep files of that type. You can also schedule specific folders to be tidied so you can completely automate the task. As well as the Auto Tidy features Spotless provides powerful rules to allow you to tidy and organise almost any files.
Version 1.1.2 – 28/08/2019
macOS 10.15 Catalina support including notarisation
Download Spotless for Mac Free Cracked